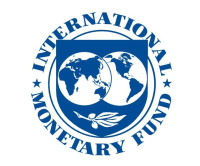 Source: International Monetary Fund (IMF) |
International Monetary Fund (IMF) Executive Board Approves US $3.5 billion Extended Fund Facility and Extended Credit Facility for Côte d'Ivoire
The Executive Board's decision enables an immediate disbursement of SDR 371.7 million (US$495.4 million), which the Ivorian authorities intend to use for budget support
Hit by triple shocks, namely the pandemic, the adverse spillovers of Russia's war in Ukraine, and global monetary tightening, Côte d'Ivoire faces growing macroeconomic imbalances
WASHINGTON D.C., United States of America, May 24, 2023/APO Group/ --
The Executive Board of the International Monetary Fund (IMF) approved 40-month arrangements under the Extended Fund Facility (EFF) and the Extended Credit Facility (ECF) for Côte d'Ivoire in the amount of SDR 2,601.6 million (equivalent to 400 percent of quota or about US$3.5 billion). The program is consistent with the authorities' 2021-25 national development plan (NDP) and aims to maintain macroeconomic stability in the near term while laying the foundation for deeper economic transformation towards upper middle-income status over the medium term. The program will also help Côte d'Ivoire raise its contribution to the regional international reserves pool.
The Executive Board's decision enables an immediate disbursement of SDR 371.7 million (US$495.4 million), which the Ivorian authorities intend to use for budget support.
Hit by triple shocks, namely the pandemic, the adverse spillovers of Russia's war in Ukraine, and the global monetary tightening, Côte d'Ivoire faces growing macroeconomic imbalances. The authorities are committed to pursue their agenda to promote private sector led and inclusive growth, as well as to strengthen fiscal consolidation efforts mainly through domestic revenue mobilization supported by upfront measures and a comprehensive medium-term revenue strategy to ensure the means to its ambitious social and capital investment program. Key structural reforms aim to further improve business climate, including by strengthening governance, increasing financial inclusion, and investing in human capital, and to strengthen resilience to climate change.
At the conclusion of the Executive Board's discussion, Mr. Kenji Okamura, Deputy Managing Director, and Acting Chair, made the following statement:
"Consecutive global shocks have strained Côte d'Ivoire's public finances as well as regional reserves. In response, the authorities are implementing a revenue-based fiscal consolidation, which will complement Fund financing under the EFF/ECF arrangements. Strong upfront revenue measures, including by reinstating the petroleum pricing mechanism in early 2023, are essential to reduce risks to debt sustainability and support convergence to the WAEMU deficit target. The authorities' focus on improving the institutional and legislative framework for debt management is also critical to safeguard debt sustainability.
"Over the medium term, sustained domestic revenue mobilization is key to create fiscal space to finance deeper economic transformation toward upper middle-income status. This will be supported by the development, publication, and implementation of a medium-term revenue mobilization strategy, which should seek significant reductions in wasteful tax expenditures and tax exemptions, particularly for the VAT; thus, broadening the tax base with a simpler, more transparent, and equitable tax system. The authorities' commitment to enhance the coverage, transparency, and management of public finances, especially to cover state-owned enterprises, is also important to safeguard fiscal space.
"Steadfast implementation of the structural reforms under the National Development Plan will promote private sector-led growth, including by strengthening governance, expanding financial inclusion, and improving the business environment. Resolute implementation of the National Anti-Corruption Strategy and the National Strategy Against Money Laundering and Terrorism Financing will boost transparency and further attract private investment. Further investments in human capital development, especially amongst youth and women, will make growth more inclusive. Enhancing resilience to climate change will also be important for achieving a sustainable economic transformation."
Distributed by APO Group on behalf of International Monetary Fund (IMF).