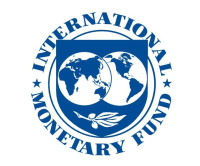 Source: International Monetary Fund (IMF) |
International Monetary Fund (IMF) Executive Board Completes the Second Review under the Extended Credit Facility Arrangement for the Republic of Mozambique
The monetary policy consultation clause (MPCC) band was breached at the lower bound, as inflation decelerated faster than expected
Growth is projected to increase in 2023, driven by increasing liquefied natural gas (LNG) production, agriculture, and services activities
WASHINGTON D.C., United States of America, July 7, 2023/APO Group/ --
The Executive Board of the International Monetary Fund (IMF) completed the Second Review under the three-year ECF arrangement for Mozambique. This allows for the immediate disbursement of SDR 45.44 million (about US$ 60.6 million), usable for budget support, bringing Mozambique's total disbursements under the ECF arrangement to SDR 159.04 million (about US$ 212.09 million).
By completing the review, the Executive Board approved waivers of nonobservance for two performance criteria: (i) the end-December 2022 performance criterion on domestic primary budget balance was missed due to overruns in the implementation of the wage bill reform and revenue shortfalls; (ii) the continuous performance criterion on non-accumulation of public and publicly-guaranteed external arrears was missed due to delays in debt service repayment by a SOE. Both waivers of nonobservance were approved based on remedial actions taken by the authorities.
The monetary policy consultation clause (MPCC) band was breached at the lower bound, as inflation decelerated faster than expected. The monetary policy consultation with the Executive Board was completed. The Executive Board also completed the financing assurances review and approved the authorities' request for modification of conditionality.
Growth is projected to increase in 2023, driven by increasing liquefied natural gas (LNG) production, agriculture, and services activities. Inflation has returned to single digits, due to proactive monetary policy and favorable import prices for fuel and food. Fiscal performance in 2022 was worse than expected, mainly due to slippage in the wage bill reform and revenue underperformance. While LNG investments are driving the current account deficit, the expected increase in LNG exports, and the moderation of food and energy imports, is projected to improve the current account balance going forward. Program performance has been broadly favorable, though with notable slippages in the fiscal area, while important program commitments in the areas of fiscal governance and anti-corruption were completed.
Risks to the outlook are primarily on the downside. Delays to LNG projects and deepening geo-economic fragmentation present risks, while inflation remains vulnerable to pressures from higher wages. Natural disasters and food insecurity also represent downside risks. Upside risks include ramping up of LNG projects.
Following the Executive Board discussion, Mr. Bo Li, Deputy Managing Director and Acting Chair, made the following statement:
"Economic recovery in Mozambique is strengthening, supported by the liquified natural gas (LNG) projects and rebound in various sectors. The economy has shown resilience to Cyclone Freddy which hit Mozambique in early 2023. While the outlook remains positive, significant risks remain, mainly due to adverse climate events and a fragile security situation.
The authorities are undertaking corrective measures to ensure fiscal discipline in 2023 and continued fiscal consolidation efforts are also warranted over the medium term. On the revenue side, broadening the VAT base will help mobilize revenues in an efficient way. On the expenditure side, reducing the wage bill in line with regional peers will help create fiscal space for high-priority spending. Further strengthening the social safety net remains important to address food insecurity and elevated poverty.
The monetary policy stance is appropriate to help contain inflationary pressures and rebuild reserves. While inflation has decelerated faster than expected, continued caution is warranted to help anchor inflationary pressures and support macroeconomic stability. Implementing an appropriate and carefully calibrated policy mix between fiscal and monetary is key. Improving the transmission of the policy rate by implementing an inflation targeting regime over the medium term remains important for improved macroeconomic management, and to allow greater exchange rate flexibility to cope with external shocks.
Continued progress is also needed across the governance, anti-corruption, and fiscal structural agenda, including submitting to Parliament the Sovereign Wealth Fund law which aims to develop a transparent, accountable, and efficient framework for managing LNG receipts. Other key reforms include improvements in revenue administration, public financial and debt management and in State Owned Enterprise (SOE) transparency. Strengthening the AML/CFT framework and monitoring vulnerabilities in the financial sector, including cybersecurity risks, also remain important. Given Mozambique's strong vulnerabilities to climate change, there is also a need for policies to enhance climate resilience.
Continued program ownership by the authorities complemented with capacity development efforts and donor support also remain essential for Mozambique to achieve its development objectives."
Table 1. Mozambique: Selected Economic Indicators, 2019–23

2019

2020

2021

2022

2023

National Income and Prices

Nominal GDP (MT billion)

963

983

1,053

1,223

1,414

Real GDP growth (percentage change)

2.3

-1.2

2.4

4.2

7.0

Consumer price index (percentage change, end of period)

3.5

3.5

6.7

10.3

6.7

Government Operations (percent of GDP)

Total revenue

29.0

23.9

25.3

23.4

23.5

Total expenditure and net lending

28.2

32.9

30.9

32.3

30.2

Overall balance, after grants

0.3

-5.7

-4.7

-4.9

-2.8

Primary Balance after grants

3.5

-2.6

-2.0

-2.0

0.4

Public sector debt

99.0

120.0

104.9

95.5

89.7

of which: external

79.4

97.8

81.2

71.1

65.6

Money and Credit

Reserve money (percentage change)

19.1

9.0

-14.3

0.6

85.9

M3 (Broad Money) (percentage change)

13.4

23.3

1.9

8.7

5.2

Credit to the economy (percentage change)

4.2

13.1

5.2

4.0

6.0

Credit to the economy (percent of GDP)

23.8

26.4

25.9

23.2

21.2

External Sector (percentage change)

Merchandise exports

-10.2

-23.1

55.6

47.2

-1.9

Merchandise exports, excluding megaprojects

8.3

-22.0

43.0

31.9

8.8

Merchandise imports

9.5

-12.9

33.2

70.2

-29.5

Merchandise imports, excluding megaprojects

9.3

-4.5

37.8

12.1

7.9

External current account, after grants (percent of GDP)

-19.1

-27.6

-22.4

-32.9

-15.5

Net international reserves (millions of U.S. dollars, end of period)

3,605

3,493

2,927

2,333

…

Gross international reserves (millions of U.S. dollars, end of period)

3,884

4,070

3,470

2,888

…

Sources: Mozambican authorities; and IMF staff estimates and projections.
Distributed by APO Group on behalf of International Monetary Fund (IMF).