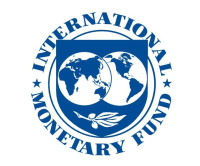 Source: International Monetary Fund (IMF) |
International Monetary Fund (IMF) Executive Board Concludes the Third Review of Niger's Extended Credit Facility Arrangement and Approves US$ 131.5 Million under the Resilience and Sustainability Facility Arrangement
The ECF supported program aims at buttressing macroeconomic stability while laying the foundations for stronger and more inclusive growth
The outlook remains favorable, with the start of crude oil exports through the new pipeline to the Beninese coast
WASHINGTON D.C., United States of America, July 5, 2023/APO Group/ --
The IMF Executive Board concluded today the third review under the Extended Credit Facility Arrangement for Niger, allowing for an immediate disbursement of about US$ 26.3 million. The program was extended by six months to June 2025 to ensure sufficient time to implement key reforms and support the authorities' fiscal consolidation efforts; the IMF Executive Board also approved today an arrangement for Niger under the newly created Resilience and Sustainability Facility (RSF) for about US$ 131.5 million. The RSF will support the authorities' agenda to build resilience to climate change and help leverage additional financing for climate-related investments; the Nigerien authorities have made good progress in implementing their economic reform program despite a challenging security situation and climate shocks. Key priorities include stepping up domestic revenue mobilization efforts and advancing with fiscal consolidation plans while strengthening social and priority spending.
Today, the Executive Board of the International Monetary Fund (IMF) completed the Third Review of Niger's economic and financial program supported by the Extended Credit Facility arrangement (ECF). The ECF supported program aims at buttressing macroeconomic stability while laying the foundations for stronger and more inclusive growth. The completion of this review enables the disbursement of SDR 19.74 million (about US$ 26.3 million), bringing total disbursements under the ECF to SDR 138.18 million (about US$ 184.1 million). Niger's three-year ECF for SDR 197.4 million (about US$ 275.8 million at the time of the ECF approval or 150 percent of quota) was approved on December 8, 2021 (see PR21/366 ) and was extended by six months until June 7, 2025.
The Executive Board also approved today Niger's request for an arrangement under the Resilience and Sustainability Facility (RSF) for SDR 98.7 million (about US$131.5 million or 75 percent of quota). The RSF for Niger, the fourth in Sub-Saharan Africa, will support the implementation of the authorities' climate-related investments and reforms to build resilience to climate change as well as help leverage additional financing. The RSF's duration will coincide with the period remaining under the ECF, as extended.
Following the Executive Board's discussion on Niger, Ms. Antoinette Sayeh, Deputy Managing Director, and Acting Chair of the Board, made the following statement:
"The Nigerien economy has been resilient to multiple shocks over the past few years, including the COVID-19 pandemic, the worsening security situation in the Sahel region, and climate shocks. The outlook remains favorable, with the start of crude oil exports through the new pipeline to the Beninese coast. Nonetheless, downside risks underscore the importance of reforms that promote resilient and inclusive growth and strengthen the resilience of the economy to shocks.
The authorities' fiscal consolidation plan appropriately aims to ensure a gradual return to the WAEMU convergence criteria by 2025. Steadfast implementation of measures to improve domestic revenue mobilization, supported by digitalization efforts, is essential to create fiscal space for priority social and development spending. Reforms to improve the efficiency and quality of public spending are important. Tighter financing conditions require a prudent debt policy and continued efforts to prioritize concessional loans. Important steps are being taken to adopt a well-designed oil revenue management strategy that guarantees transparent and prudent management of these resources.
The authorities' efforts to lift the most binding constraints to private sector development and economic diversification should be accelerated. Promoting financial stability and inclusion is critical to build resilience. Important measures include strengthening supervision in the banking and microfinance sectors, enhancing the AML/CFT framework, and addressing elevated NPLs. Tangible progress on the governance agenda is key to address sources of fragility and improve the business environment.
The RSF program will support the authorities' agenda to build resilience to climate change. The focus on incorporating climate-related considerations into Niger's macroeconomic policy framework is central to achieving climate commitments. The reforms under the RSF are expected to strengthen the planning and budgeting of climate-related spending, integrate climate-related issues into public investment management, enhance disaster informed fiscal planning and management, and promote the use of renewable energy."
Table 1. Niger: Selected Economic Indicators Table, 2020-24
2020

2021

2022

2023

2024

(Annual percentage change)

National income and prices

GDP at constant prices

3.5

1.4

11.9

7.0

13.0

CPI, annual average

2.9

3.8

4.2

2.7

2.5

CPI, end-of-period

3.1

4.9

3.1

2.9

2.5

Export volume

-0.7

-8.3

-12.0

34.8

110.2

Import volume

2.8

1.2

-2.1

11.2

12.1

Government finances

Total revenue

0.5

5.2

8.4

21.7

39.1

Total expenditure and net lending

8.4

13.4

3.4

11.2

18.8

Current expenditure

12.4

9.1

8.5

8.6

17.9

Capital expenditure

5.3

12.9

-3.7

11.9

31.6

Domestic credit

25.0

9.2

17.1

23.5

14.3

Credit to the government (net)

565.5

-24.6

54.7

122.0

27.0

Credit to the economy

8.6

15.4

12.6

7.1

9.9

Broad money

16.9

9.7

11.9

15.2

16.4

(Percent of GDP)

Government finances

Total revenue

10.8

10.8

10.1

11.2

13.5

Total expenditure and net lending

22.4

24.3

21.6

21.9

22.6

Current expenditure

10.3

10.7

10.0

9.9

10.1

Capital expenditure

12.1

13.1

10.8

11.0

12.6

Overall balance (incl. grants)

-4.8

-5.9

-6.8

-5.3

-4.1

Gross fixed capital formation

31.1

31.7

31.1

31.5

31.2

Non-government investment

20.5

20.6

21.9

22.1

20.5

Government investment

10.5

11.1

9.2

9.4

10.7

External current account balance

Excluding official grants

-15.6

-16.4

-16.9

-14.2

-6.7

External current account balance (incl. grants)

-13.2

-14.1

-15.6

-12.2

-5.2

Total public and publicly-guaranteed debt

45.0

51.3

50.3

51.3

48.3

Public and publicly-guaranteed external debt 3

31.6

33.5

32.7

32.6

30.9

PV of external debt

24.5

22.7

22.4

21.1

19.4

Public domestic debt

13.4

17.8

17.7

18.7

17.4

(Billions of CFA francs)

GDP at current market prices

7,911

8,271

9,615

10,535

12,143
Sources: Nigerien authorities; and IMF staff estimates and projections.
Distributed by APO Group on behalf of International Monetary Fund (IMF).