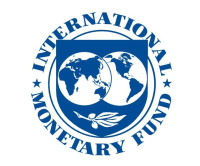 Source: International Monetary Fund (IMF) |
International Monetary Fund (IMF) Staff Concludes Working Visit to the Central African Republic
The economic situation in the CAR remains challenging and the outlook uncertain, given the precarious humanitarian and social context and the tightening of financial conditions
The IMF mission extends its deepest appreciation to the CAR authorities for the candid discussions and the warm welcome it received
WASHINGTON D.C., United States of America, March 15, 2023/APO Group/ --
An International Monetary Fund (IMF) team led by Albert Touna Mama, IMF Mission Chief for the Central African Republic, carried out a working visit to Bangui from February 27 to March 3, 2023. This mission afforded IMF staff the opportunity to review recent economic developments with the CAR authorities and to wrap up the discussions on priority structural reforms begun during the December 2022 Article IV mission.
Mr. Touna Mama made the following statement at the end of the working visit:
"The economic situation in the Central African Republic (CAR) remains challenging and the outlook uncertain, given the precarious humanitarian and social context and the tightening of financial conditions. In these circumstances, the need for humanitarian aid, concessional budget support, and the acceleration of reforms is more urgent than ever.
Boosting revenue and improving public financial management and fiscal transparency remain key to ensuring that priority public expenditures, especially for health and education and public debt servicing, can be financed.
In the short term, the IMF mission recommends full implementation of the measures adopted in the 2023 budget law, particularly raising the floor prices of tobacco products or implementing the CEMAC's common external tariff. We also encourage the government to accelerate its reforms of the fuel market regarding the price structures, fraudulent imports of fuel, and protection of the most vulnerable populations affected by surging fuel prices. The continued existence of an informal fuel market, which is currently supplying a large share of domestic consumption, causes considerable tax revenue losses for the CAR government in an environment of cash flow constraints.
The IMF mission further encourages the authorities to implement reforms aimed at (i) modernization of the tax and customs management systems and reform of the management of duties and fees collected by various ministries, (ii) improved VAT performance and reform of the framework for granting tax and customs exemptions as well as their monitoring and control, and (iii) capacity-building for the audit office and the adoption of a new anti-corruption law.
The mission welcomes the progress made on the technical aspects of harmonizing the law governing cryptocurrencies in the CAR with the existing laws and regulations under the Central African Monetary Union (CAMU) and the CEMAC.
The IMF mission extends its deepest appreciation to the CAR authorities for the candid discussions and the warm welcome it received."
The IMF delegation met with His Excellency President Touadéra, National Assembly President Sarandji, Finance Minister Ndoba, Energy and Water Resources Development Minister Piri, BEAC National Director Chaïbou, other senior officials, and representatives of the community of development partners.
Distributed by APO Group on behalf of International Monetary Fund (IMF).