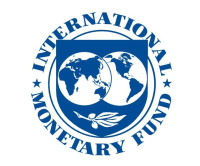 Source: International Monetary Fund (IMF) |
Statement by International Monetary Fund (IMF) First Deputy Managing Director Gita Gopinath at the Conclusion of Her Visit to the Republic of Malawi
IMF staff and management will continue to offer their strong support to the authorities' efforts to stabilize the economy
I commended the authorities' efforts under the Staff-Monitored Program with Executive Board Involvement (PMB) to restore macroeconomic stability
LILONGWE, Malawi, September 5, 2023/APO Group/ --
Ms. Gita Gopinath, First Deputy Managing Director of the International Monetary Fund (IMF) issued the following statement today in Lilongwe at the conclusion of her visit to Malawi:
"I want to thank President Lazarus Chakwera, as well as the Minister of Finance and Economic Affairs, Mr. Sosten Gwengwe, and the Governor of the Reserve Bank, Dr. Wilson Banda for the productive exchange of views and warm hospitality.
"We discussed the economic and developmental prospects for Malawi. I commended the authorities' efforts under the Staff-Monitored Program with Executive Board Involvement (PMB) to restore macroeconomic stability, which will set the stage for stronger durable growth and poverty reduction. Macroeconomic adjustment and reforms are gaining traction and it would be important to maintain the momentum in the period ahead.
"We also discussed the policies that would be necessary to solidify the country's hard-won gains. Securing a debt treatment would be vital for macroeconomic stability and ensure that additional financing could be used to address Malawi's pressing developmental challenges. Moreover, strengthening fiscal discipline and addressing weaknesses in governance remain essential.
"The close engagement between Malawi's economic team and IMF staff in the context of the second review of the PMB is welcome, as is the authorities' request for an arrangement under the Extended Credit Facility. IMF staff and management will continue to offer their strong support to the authorities' efforts to stabilize the economy."
Distributed by APO Group on behalf of International Monetary Fund (IMF).